We work with you from pre-production to delivery to ensure that you receive the best, highest quality product.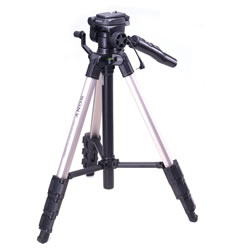 We work with you to plan your video production and help with scripting. We work at your convenience, on your schedule and helpyou to envision what the finished product will be.

After pre-production and scripting is complete, we schedule the video shoot sessions (either on location or in a studio, based on your requirements). On the corporate or commercial side, we can produce excellent videos of business meetings and seminars, training sessions, sales presentations, workshops, interviews, and other events. On the consumer side, we can produce videos of parties and other special events, such as anniversaries, graduations, promotions, award ceremonies, etc.

After the footage is shot, we will begin post production. At this point we will edit the footage in our studio and produce the final product for your project. For our video production platform we specialize in Adobe Premier and/or Pinnacle Studio, tools similar to those used in major commercial video productions.

When we have completed the video, we'll custom DVD author your project for you. Graphics, menus, even DVD-ROM information can be put on your DVD. Our fully digital, non-linear approach to video works well on a menu driven DVD. We produce professional quality video DVDs with a highly interactive interface for you video production. Whether you need 100 or 10,000 copies; Duplication or replication; we're you're resource for all your DVD needs. If needed, we can also encode your video production into QuickTime, Windows Media, Real Media or even Flash compatible files for the Internet for placement on your Web site.

In short, our specialty is making your video production look great, no matter what the subject! With over 20 years in the videography industry, JELD is a production company well suited to giving you the quality project you deserve.