FEATURED CRUISES

TX Family Pre-Christmas Cruise: Dec 17, 2009

Starting $413.01

Book by Apr 15

Completed

GYLC & Graduation Family Cruise: June 29

Completed

Click "Book Now" for cruise information and to book your passage
---

Let Us Plan Your Next Group Cruise Or Special Group Vacation Event
---
Any occasion can be a FUN Group Cruise event! Why not make your Wedding, Family Reunion, Birthday Party, Marriage Renewal, Anniversary, Graduation, Church Social, Leadership Workshop, Sales Convention, Family Life Convention, School Reunion, Bible or Prayer Workshop, Singles Retreat, Couples Retreat, etc. a cruise event? Here are some benefits to a cruise planned by JADAR Travel & Cruise:
***
SPECIAL! Be the Cruise Leader or Organizer for any Group Cruise of 30 or more guests and you cruise for FREE!*
***
New location every day! We take you to the fun!
New, exciting people to meet!
Food, deliciously prepared 24 hours every day!
A lifetime of travel experience in one trip!
You get your own exclusive group cruise booking webpage
Exclusive updates for your guests.
Convenient monthly payment that fits in your budget!
Exclusive pre-cruise treatment
Other FREE amenities onboard
Personal service from your JADAR Cruise Buddy!
The JADAR Cruise experience!
You will be hooked!
Organize a Group Cruise now by completing this convenient FREE, no obligation Cruise Request Survey.
NOTE: For best cruise planning and cruising experience, your cruise departure date should be no less than 6 months in the future at time of planning. Complete your survey now so we can help you to get the best cruise dates, best prices and best opportunities. CLICK HERE or follow the link at right to complete your cruise request survey
*Taxes, government fees, document handling fees, travel insurance and gratuity not included.
---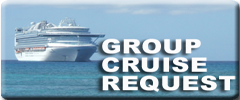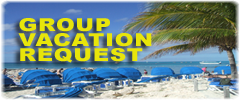 This site is created and maintained by L2 Resources, Inc. exclusively for JADAR Travel & Cruise. JADAR Travel & Cruise is Traverus Travel affiliated Certified Travel Agent. For more information as well as assistance to start your own Traverus affiliated travel business, contact Locksley at llabeach@comcast.net or CLICK HERE